Dealers:



PHDMinerals offers fine minerals for the collector, teacher, student, and researcher. You can purchase unique quality rock minerals from all over the world



Fine mineral specimens from Australia, Sri Lanka, Nepal and around the world in addition you will find 18ct gold and sterling silver jewellery, specialized in collector's items and unique jewellery.


Fine mineral specimens from Russia,China,Pakistan and other worldwide locations.Hand selected Moldavites for collectors and jewelers. Check out also the affiliated Jewellery and Gifts Shop

Fine Australian & worldwide minerals & boulder opal, high quality Broken Hill minerals & other Australian Classic localities as well as fossils & gems. Check it out !!!!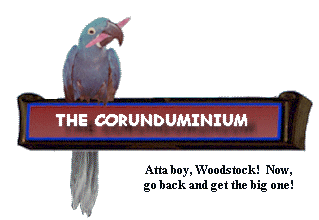 "The" website for all corundum lovers. Ruby and Sapphires crystals from around the world.
Corundumaniac !!!



A very informative and comprehensive website all about the extraterrestrial stones.
Check out also the affiliated shop: www.meteorites-for-sale.com

On this site you will find a wide selection of fine mineral specimens from all around the world
with special emphasis on North Carolina


Source for Gems Stones, Gemstones, Gems, Crystals Shamanic New Age Jewelry, custom cutting Handmade designer jewelry using fire agates, moldavite, sugilite, pietersite, opal, amethyst, sapphire, larimar, ruby, tourmaline, tiger eye, lapis, moonstones, malachite, agates, quartz, River Rocks cabs cabochons in shaman tools, spheres, carvings, custom gem cutting, one of a kind talisman & amulets source, info and pictures. <! end mysticmerchant.com link >



Mineralogy Databases, Info & Portal Web Sites:

Well here you find the symbiosis from "gem eagerness" and the passion for travelling smoothly blended.
My former AIGS teacher and lab director Vincent Pardieu personal website.... Gemologymaniac !!

Very extensive forum and database about minerals & fossils
in English and in German language.

The largest mineral data bank in the net, inlcude a lot of pictures !!

The highly respected, award-winning Mineralogical Record magazine is the premier journal
for serious mineral collectors, specimen-oriented mineralogists and mineral museum
curators worldwide.

Great portal for all things relating rocks & minerals on the web, including a exclusive dealer directory.

Ru Smith's paleontological photo galleries. You can see various fossils and amber insect inclusions from different geological eras.

Kristalle.ch its a Swiss website in English, German and French language with plenty of
information about collecting minerals plus reports and useful tips. A virtual crystal
and mineral collection can be seen as well!!



As the name implies you find a kind of tourmaline museum! A well done website dedicated to the beauty and aesthetic of this minerals species. You will find a comprehensive photo gallery which shows the variety of colors and shapes of the tourmaline crystals !!


Rocks and minerals collecting. Resources and information for worldwide mineral and fossil collectors with articles, photos, videos, web site directory and search engine, and free classified ads.
The Mineral Collectors Page offers a lot of useful links about mineralogic and earth sciences related websites, mineral and gem dealers, scientific information...and much more.

The platform for all those who are interested in Gems, semi precious stones, collector's stones, and rare Gem minerals.

Exclusively selected Minerals, Gemstones and Jewelry

A very comprehensive link directory of all kind of websites related to minerals and fossils !!

Worldwide link directory of websites related to minerals,gems,meteorites,jewelry and other simillar branches

The community Sammler.com offers plenty of useful information, tips, news for collectors. A extensive portal in German and English language all about collectibles.

Other pages:

Great photo gallery from Stuart Clyne with exceptional beautiful pictures not only from Burma.
Take a look!!!